Excavators and cranes that are technically and economically fun
For your requirements, ATLAS builds the excavator or loading crane that solves your tasks quickly and economically. Both elements, namely technical excellence and high economic efficiency, are good foundations for your success. We listen to you, combine this with our skills and then produce high-performance machines from them. The range currently includes 34 excavator types + special types and 90 different loading cranes. This covers a wide spectrum. In addition, there are the possibilities that ATLAS offers with its custom-made products.
Atlas' first battery-powered material handler
21-tonne 200 MH powered by batteries only
Accu excavator with 140 KW / 190 PS power from four battery modules
about 1 hour charging time
All-day operation possible
16 t of CO2 are saved over a year
No cable, operation only with batteries
"This is a real milestone in the history of ATLAS. We have made real progress in intensive development work, especially in the direction of ecology, "says Brahim Stitou, CEO of Atlas GmbH.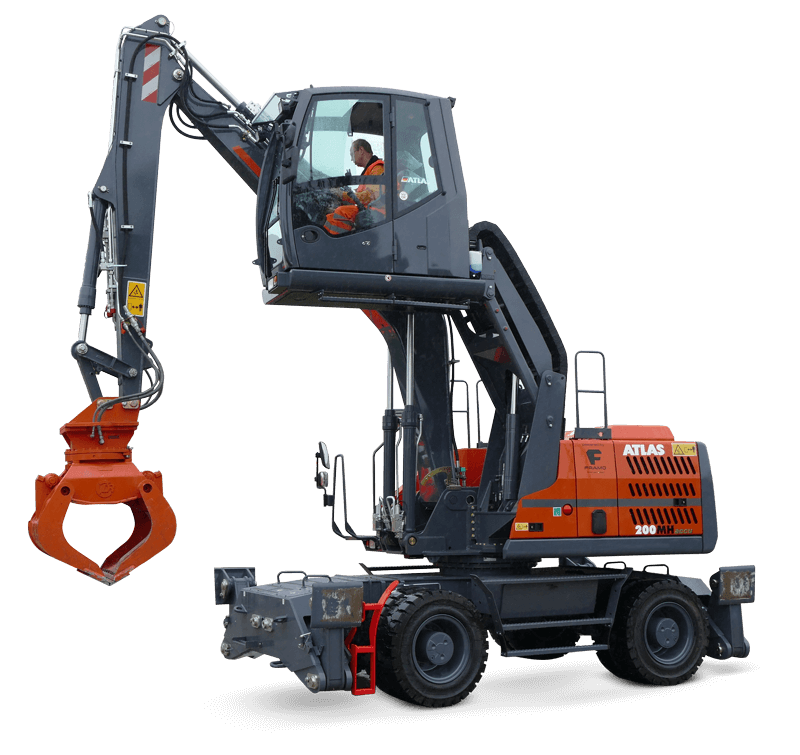 ATLAS with feel-good cabin
New cabin for all ATLAS excavators – digital as well as direct commands – excellent all-round visibility – shelf spaces where required – perfect operating assistance – extremely quiet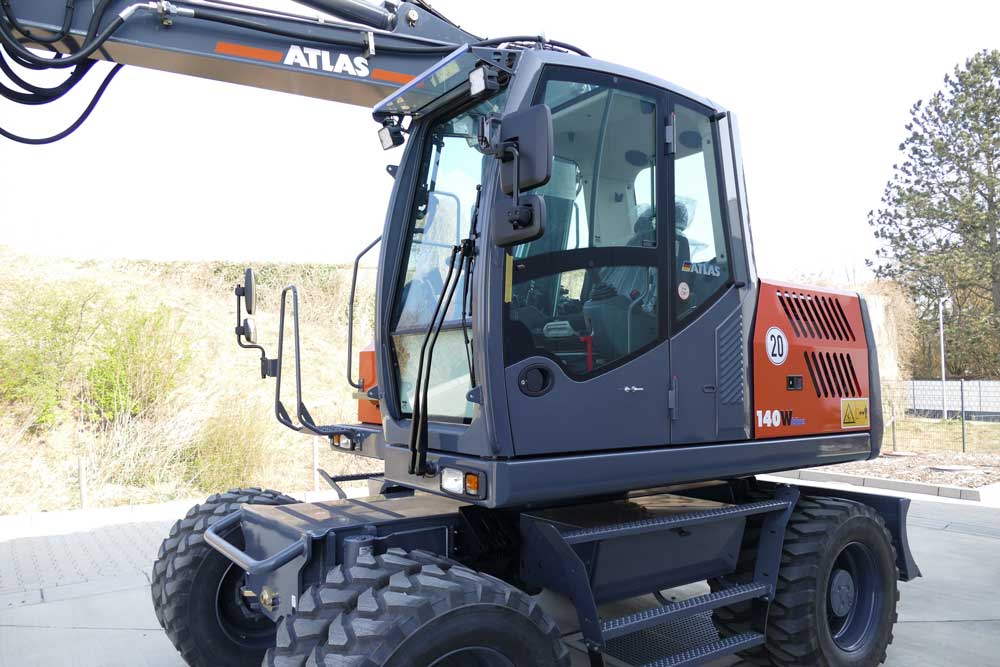 Founded in 1919, ATLAS has always evolved and grown. Always at a healthy pace and with dealers who develop and maintain a close and reliable partnership with their customers. This of course also includes a comprehensive network of service stations and appropriately well-trained specialists. ATLAS is now represented worldwide. ATLAS is wherever support is required.
ECONOMICALLY STRONG
Used machines
What do I get for my used ATLAS? The answer to this question is an important factor for the economic efficiency of the service life of a machine. With the used machine portal, we create the opportunity for you to check whether the machines that match your needs are being sought or offered.
ATLAS and its products are constantly evolving. There is always interesting news to report. Technology, operations and company news can be found here. Representatives of the press can get a first impression here and find further information in the press portal.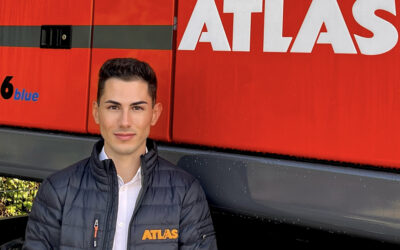 I am pleased to announce that, effective immediately, Mr. Joel Schiliro will act as Brand Manager for ATLAS. He will reporr directly to me. Joel Schiliro hails from Ganderkesee and, starting on September 1, 2023, he takes on the newly created position of brand...
read more
A company with tradition and experience